Hart Fueling Service is proud to offer DEF delivery along with the highest quality DEF equipment to help distribute DEF. As a trusted, nationwide fueling company, we partner with the best suppliers in the industry – which allows us to give our customers a pairing of excellence with DEF service and equipment. Contact the Hart DEF specialists for pricing on equipment and delivery. They will help guide you to the right equipment for your DEF distribution needs.
Drum & Tote Pumps
Ted1
Piston Pump
Piusi Rotary Tote Pump
TD10 with Flow Meter
Mini Bulk Systems
Vertical Poly Tanks
DEF Cube
Northern EasyTank
Southern EasyTank
Outdoor Solutions
Tote Pump with PowerBlanket
Metal PDU
Poly PDU
Truck Mounted Metal PDU
Nozzles
Manual Nozzle
Stainless Steel Auto Nozzle
Stainless Steel Swivel
Nozzle Holster
Dispensers and Pedestals
Nozzle Pedestal
Pedestal and Reel
Dispenser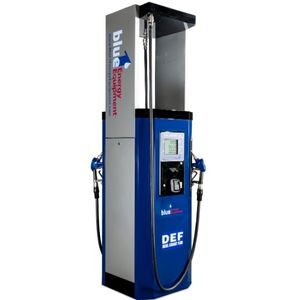 MTD Pump
DEF Cabinets
Cabinet
Cabinet 2
Cabinet 3
Cabinet 4
Hoses
Suction / Dispense Hoses
Two & Three Tote Manifold Kits
Hose Reels & Brackets
Anti-Kink Spring for Hose
Accessories
DEF Flow Meter
Dispense Coupler
Fittings
Stainless/Poly Valve Install Tool
Tote Lids
Gravity Kits
Drum Carts & Saucers
Down Tube and Valve
Trust the DEF Experts
The Hart team knows that every job or situation that requires DEF may be different or require specific accessories or tools. We have the expertise to provide recommendations for DEF equipment to all of our customers nationwide. Get in touch with us today.