Hart is your one-stop, convenient fuel delivery service. We deliver all types of fuel including diesel, propane, and DEF. Our drivers are timely, experienced, and courteous so you always receive your deliveries safely and on time. We'll develop a custom delivery schedule around your needs so your fleet is never running low.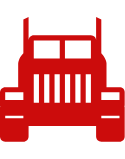 Diesel Delivery
Having diesel fuel delivered directly to your job site saves you time and money, as well as increases efficiency. We offer clear and dyed ULSD deliveries for your fleet and heavy equipment. No minimum quantities required.
---
Propane Delivery
Propane is a low cost, low maintenance fuel source that is also considered clean burning. As your fuel supplier, we will regularly deliver directly to your location and make sure you are never without.
---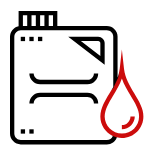 DEF Delivery
The team at Hart provides packaged DEF for deliveries to any location, whether directly to your truck or a mobile fueling station. Our flexible deliveries make it easy to stick to your refueling schedule.