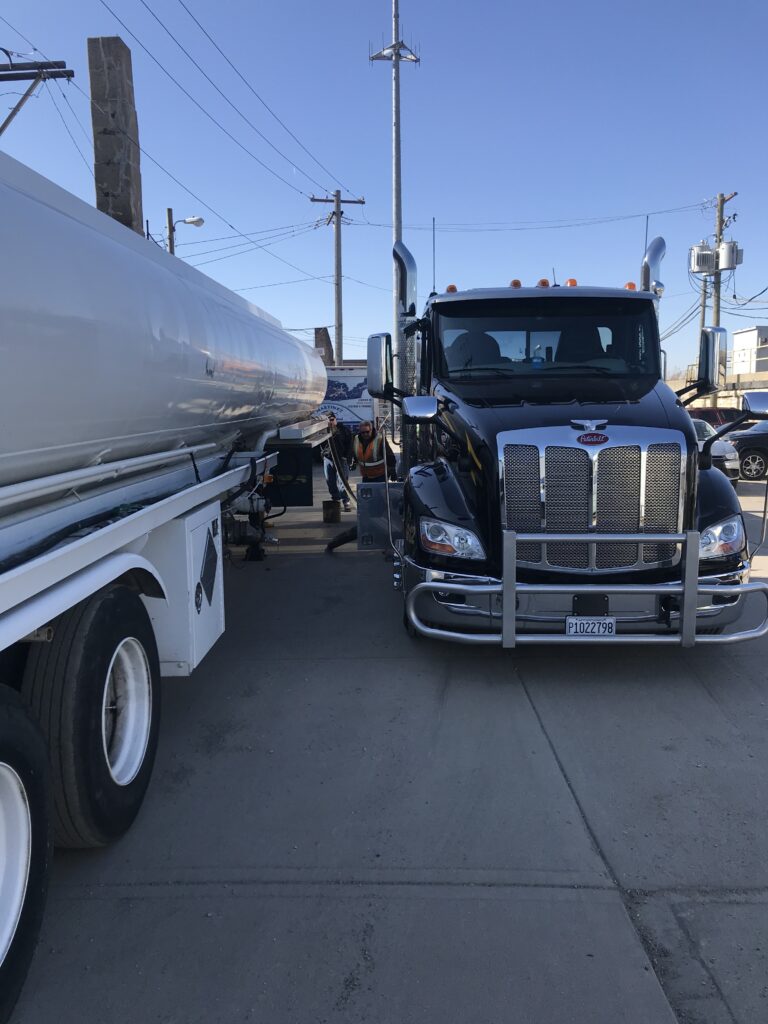 You don't have to suffer downtime each time a vehicle or piece of equipment is running low on fuel. Because every minute out of commission could mean lost revenue, it's time to consider a mobile fueling service.  Hart's mobile fuel service can refill heavy equipment or on-site storage at job sites, or deliver fuel to on-road fleet vehicles in your lot.
We can deliver clear or dyed diesel, DEF, and gasoline directly to your location – even in hard-to-reach or rural areas. We have the equipment, expertise, and ingenuity to make sure you never go without fuel.
You can depend on Hart for the following:
Flexible Delivery Schedules
Competitive Pricing with No Hidden Costs
Dedicated Account Managers
Low Minimums for

On-Site Fuel Delivery

Whether it's 100 or 10,000 gallons, we're happy to complete your delivery as promised. Our fleet of delivery trucks includes many different sizes, so we can accommodate delivery quantities of 100 gallons or more.
Benefits of On-Site Fuel Service
There are many advantages to on-site fueling services with Hart.
Time Savings
Our professional drivers come right to your site at convenient times, preferably when your team isn't on the clock. We can refuel multiple vehicles and products at once. You won't waste any time waiting for refueling because your vehicles will be ready to go as soon as your workers arrive.
Reduced Risks
Our mobile fueling services reduce the risks involved in the entire refueling process. You'll get professionals that know how to refuel vehicles, tanks, and equipment expertly without spills or accidents.
Simple Tracking & Reporting
On-site fleet fueling streamlines tracking when reporting to the International Safe Transit Association (ISTA). Our innovative fleet fuel management solutions eliminate the need to rely on receipts from your truck driver.
Easy
Wet hose fuel delivery uses contactless delivery to keep your workers safe and fleets clean. We use the latest in fuel monitoring technology to track fuel levels in your fleet so you don't have to. Our fleet fueling solution also can be adjusted with just one phone call when needed.
On-Site Diesel Fuel Delivery
Hart specializes in on-site diesel fueling which covers a wide variety of on-road vehicles, but also heavy equipment, reefer trailers, locomotives, switcher trucks, generators, and other special equipment that require off-road diesel.
Better Mobile Diesel Fuel Delivery with Fuel Trailers
Hart operates a fleet of fuel delivery trailers that are great for smaller refills of up to 1000 gallons.  These trailers can reach places that larger trucks cannot access and reduce the cost of smaller deliveries. Hart can also rent or sell fuel trailers to businesses that need them regularly.
---