You can depend on Hart for any and all refueling services. Our team is dedicated to finding innovative solutions to maintain your fuel supply in any situation — even following disasters. Whether it's regularly scheduled refueling or you've hit a snag at the last minute, we've got you covered. We'll help you be prepared for any situation.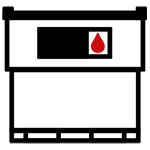 Fuel Tank Rental
Our team offers fuel tanks ranging in size from 250 to 10,000 gallons. These tanks are available to rent or buy and make refueling as simple as possible. All tanks lock and come with fork lift pockets as well as removable inner tank.
---
Mobile On-Site Refueling
You should never suffer downtime due to low fuel supply. We will deliver diesel, propane, kerosene, or DEF directly to your equipment on a job-site. There is a low minimum quantity required for delivery.
---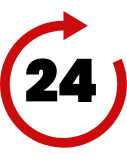 Emergency Refueling
Whether a natural disaster, power outage, or other emergency, our experienced team can get you the fuel you need quickly. We have equipment, fuel supply, and disaster response expertise needed to get the job done seamlessly.
---
Generator Refueling
You never want to take chances with your generator fuel supply. Hart Fueling Service will make sure you always have the fuel you need when a power source isn't available. We understand that you rely on generators to keep your business moving safely.
---
Fleet Fueling
We make it easy to set up fleet fueling management services. No need to go to a refill station, we'll bring the fuel right to you. Save time and money when you partner with us for dependable fueling services.
---
Diesel Fuel Polishing
Fuel quality is crucial for fleets, trucks, and heavy equipment. From damaged engines to increased sulfur emissions, dirty fuel can affect business operations in negative ways. To prevent these expensive problems, it's important to maintain fuel quality with diesel fuel polishing.