If your business handles Diesel Exhaust Fluid, it's important to regularly monitor DEF tank levels for ongoing maintenance and to avoid running out. You need to know that your inventory is being used in the most efficient way possible.
Similar to fuel tank monitoring we also the capability to monitor DEF tanks as well. At Hart, we use a tank monitoring system that measures liquid levels in storage tanks through a sensor anywhere with an internet connection. This non-contact sensor is integrated into a battery powered device that uses 4G LTE remote fuel tank monitoring. The device has a long battery life and is built with weather-proof materials, making it ideal for a wide variety of tank monitoring systems.
From this sensor, we have access to a web-based software that accurately analyzes fluid levels in each tank. Data transmits to a host database which allows remote viewing and fuel management in real time. These solutions help save time and money for us and our customers. They also minimize errors when managing fuel supplies so your business can stay efficient. Plus, we'll get a notification if fluid levels go below set standards. That means we're always on top of your DEF delivery needs.
Benefits of DEF Tank Monitoring
You can easily reap the rewards from remote fuel tank monitoring. Keeping an eye on your DEF levels promotes:
Route efficiency
Accurate remote tank data ensures no one runs out of DEF
Minimizes labor and transportation costs
Promotes maximum productivity for businesses that rely on DEF
Our customers know that they can depend on us for refueling their vehicles and equipment before they know there's a problem. Our fuel monitoring system is also offered at no cost to those that would benefit the most from its dependable tracking.
View the level of your tank. Anywhere, anytime.
All Hart Fueling Fuel tanks come equipped with remote monitoring which can be accessed anytime through an app.
Learn More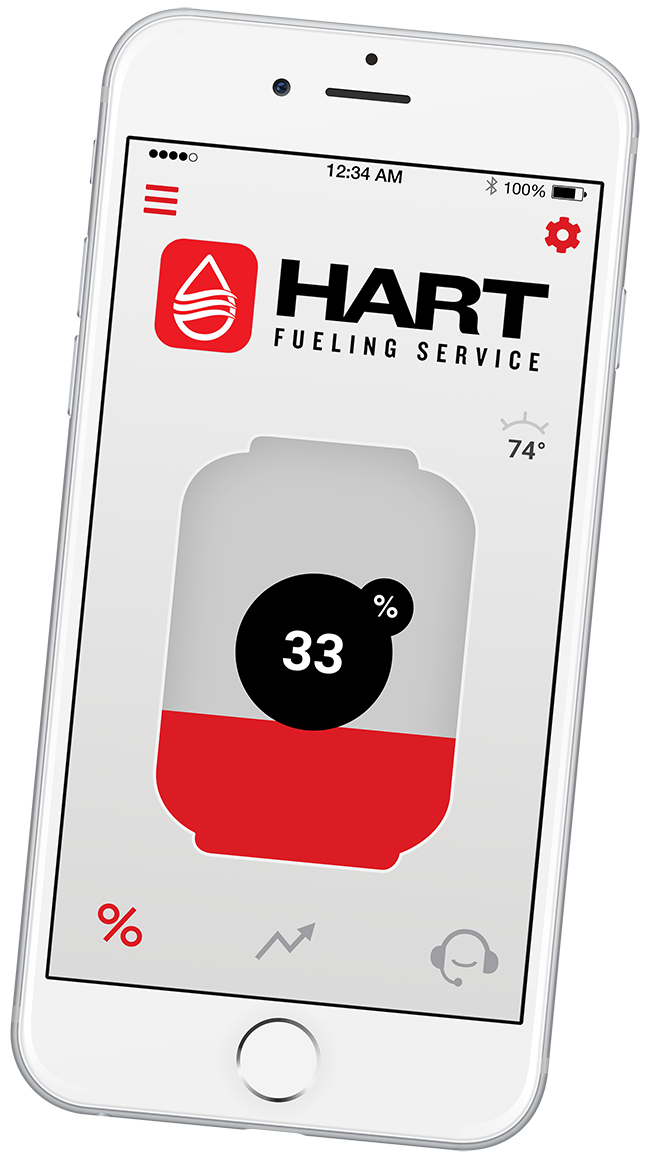 How long does diesel exhaust fluid last?
DEF should be replaced regularly and has a shelf-life of about two years. Depending on the efficiency of the engine, DEF will need to be replaced accordingly. Exposure to sunlight and high temperatures also factor in how long DEF lasts. Luckily, when you buy DEF, it'll have an expiration date labeled. If you go past this date, you'll have performance issues and maintenance problems like:
Increased DEF usage in equipment
Engines shutting down
Damaged equipment
Lowered effectiveness of reducing emissions
Incorporating a DEF tank monitoring system is essential for any fuel business. You need to know where your DEF levels are and how it's being used. Otherwise, you could be wasting money and shutting down your operation. Optimizing your fuel and DEF efficiency is easy with a quality system in place.
Let Hart keep track of your fluid levels so you can focus on running your business. Contact us today to learn how we can help you with DEF tank monitoring!