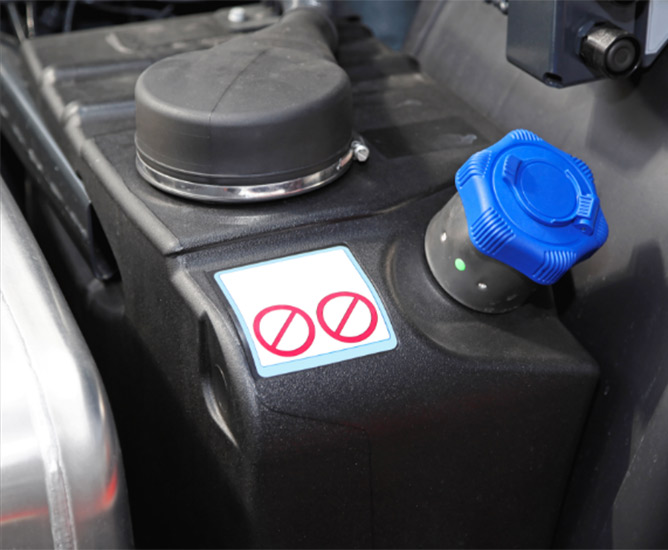 There are over 100 American Petroleum Institute (API) certified brands of diesel exhaust fluid (DEF) in North America. The API Certification Program certifies and monitors the quality of diesel exhaust fluid used in vehicles with diesel engines. DEF manufacturers that have met the requirements of the latest regulations are licensed to display the API Diesel Exhaust Fluid Certification Mark on their products.
Is There a Difference Between DEF Brands?
No, all brands of DEF should test exactly the same unless a brand is doing something incorrectly like cutting corners in their manufacturing or transportation process. For example, any of the following can affect the quality of DEF:
Not using the right type of deionized water
Not practicing cleanliness
Using less expensive agricultural-grade urea instead of automotive-grade urea
In fact, we do not sponsor race cars or buy ad space in magazines/online/for retail flyers because most in the industry understand that DEF is a spec product. This means that the product has to meet a very specific set of specifications and would be out of spec if it contained additives. In other words, if a brand's DEF is less than perfect, it's basically useless.
How Are DEF Regulations Enforced?
When a product is API certified, it is subject to random field testing by API. This means that a product is purchased in the field (by API personnel) and tested. If the product is found to be out of spec, there is a process that the manufacturer must respond to in order to maintain their API certification.
Additionally, brands must provide Safety Data Sheets (SDS) that address regulatory issues of their product, like chemical properties, hazards, disposal, handling, and storing.
We taught many in the industry how to handle, store, package, transport, dispense, etc., DEF in the early stages of Selective Catalyst Reduction System (SCR) technology, before it was understood by most. No matter what brand you're using, make sure it's API certified to ensure quality.
DEF Delivery Made Easy
Hart Fueling has wholesale DEF packaged and ready for direct delivery to our clients on their schedule. Call 1-844-394-3307 to learn more about our storage and dispensing options today!