Don't wait for a disaster to happen, plan ahead to make sure your backup generators are fueled when you need them the most. Join our Priority Response Program and jump the line for priority fuel service whenever a power outage or act of nature strikes. Whether you have one generator or hundreds around the country, we'll design a strategic plan to make sure you get the fuel you need first.
Who We Work With
This priority response program is perfect for hospitals, data centers, hotels, and utility companies. Whether you work in a space where power sources aren't readily available or your generator powers a building, a generator refueling service provider is essential. Any industry whose backup generators are critical to their function would benefit from the peace of mind that comes with a reliable fueling contract.
With an annual fee, we'll work with you to determine how much fuel your generators need and how often they need to be refueled so you can stay on top of your fuel supply. Our emergency generator fueling contract gives you excellent, fast, and efficient customer service from our experienced team. We'll make sure your equipment and vehicles are always ready no matter what.
Generator Refueling Program Members Get: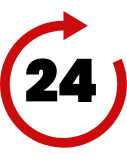 Dedicated emergency response team
---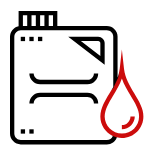 Fuel allocation depending on your needs
---
Top priority over other customers in the market
---
In the event of an emergency, you don't want to be scrambling for fuel. Let us handle your emergency generator fuel so you can worry about more important things. Contact us today to learn more about our priority refueling support program!
Emergency Fueling Resources
---